THE NEW PAW WARZ TCG EXPANSION
BIOHAZARD
VS YAKUZA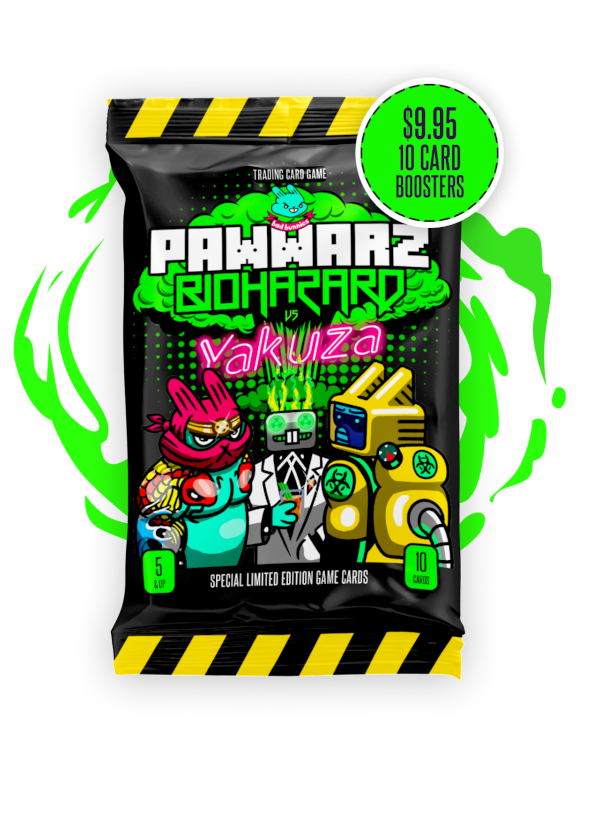 $9.95 USD
Limited stock available
In Neo-Toasty-O the reactor goes boom!
On the scene are the brave bad bunnies' biohazard team who race against time to contain the leak, but years of Paw Warz have rendered their gear faulty!
From the toxic fog they emerge hungry for bunny brains! But the local Yakuza own these streets and will not go down without a fight!
BIOHAZARD VS YAKUZA CARD SET
50 OF THE COOLEST NEW CARDS
It's a Zombie Apocalypse with 5 legendary, 10 epic, 15 rare and 20 common character cards to collect. What will you get and which side will you play? Play as Yakuza and purge the scourge or eat n' beat brains and spread the Zombie bun Apocalypse!